About Embrace Natural Beauty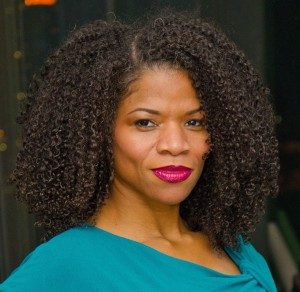 Abena Palmore is an Aveda certified, New York City based, licensed cosmetologist, Cutitkinky Alumni Stylist, Deva Advanced Stylist, and Holistic Practitioner of Trichology specializing in tight curly hair.
With over 8 years of experience in the industry, I have honed my skills in natural hair care and styling. I have also obtained certifications in trichology, the study of hair and scalp health, which has given me a deeper understanding of how to promote healthy hair growth and prevent common hair and scalp issues.
My approach to natural hair care is holistic, taking into consideration not just the external factors that affect the hair, but also internal factors such as nutrition and lifestyle. I believe that healthy hair starts from the inside out, and I work with my clients to develop customized hair care plans that cater to their unique needs and goals.
Throughout my career, I have had the pleasure of working with a diverse range of clients, from those just starting their natural hair journey to those who have been wearing their hair naturally for years. I am passionate about empowering women to embrace their natural beauty and feel confident in their own skin.
I invite you to join me on this journey towards healthy, beautiful hair. Whether you are looking for expert guidance on natural hair care and styling or simply seeking a partner to help you navigate the ups and downs of your hair journey, I am here for you. Let's work together to achieve your hair goals and celebrate the beauty of your natural curls.